Hubert Poetschke - Author, "Memoirs From The Turbulent Years and Beyond"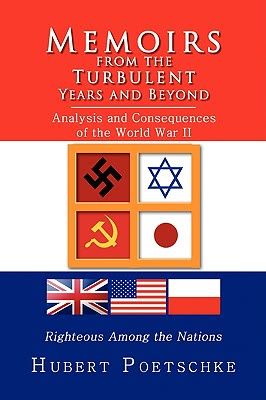 Hubert Poetschke is an author of short essays on politics and economics who has garnered a reputation of distinction for his political awareness, keen insight and understanding of World War II history, and ability to delve into the depths of the past from a first-hand point of view and offer uncompromising personal perspectives. Mr. Poetschke composed and published a book entitled "Memoirs From The Turbulent Years and Beyond," which has garnered critical acclaim, as it examines the war between a resurrected Poland in 1918 after more than a century of foreign oppression and the Bolshevik/Communist Russia in 1920. After surviving WWII, Mr. Poetschke was inspired to offer his story, and speak for those who endured the tumultuous warfare.
Ever passionate about learning and growing, Mr. Poetschke has journeyed down an illustrious road toward success as a writer who has cultivated an ever-emergent, versatile skill set. He earned a Master's Degree in Civil Engineering and Science, and left Poland in 1968, only to nurture proficiencies in engineering, history, politics, economics and geography. He feels that he has been able to shine in these areas due to sheer hard work. He has been able to remain abreast of trends and developments in an array of industries by serving as a member of the Republican Party and the American Red Cross, moreover, uncompromised defender of the Constitution, the Bill of Rights, and the Free Market Economy. He looks forward to writing and publishing more books in the years to come.
If you are interested in learning more about Hubert Poetschke, please click here.